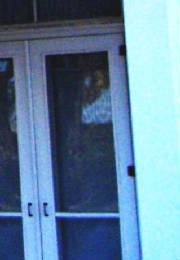 THESE 2 PICTURES ARE THE SAME
THE BOY IN THE RIGHT HAS BEEN
TRACED OUT SO THAT YOU CAN SEE
HIM.
THESE WAS SENT TO ME BY
MADSLAMAXER FROM THE ARIZONA
PARANORMAL SOCIETY.
When we were looking at this photo, which has my uncle in it, we noticed my grandmother standing behind him. My grandmother had died 12 years earlier. She was watching over my uncle.
The top picture is the original picture, look on the back porch by the boat. The one below is the one we crop'd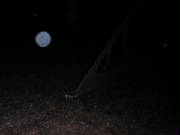 ORB SHOWN TWO DIFFERENT WAYS TO SHOW THE ENERGY IN IT.